PUC-SP DELTA Journal
DELTA Journal aims to publish research with theoretical or applied characteristics which are inserted in the linguistics area.
Access
PUC-SP Bakhtiniana Journal
A journal created by LAEL and by the Language, Identity and Memory Research Group/CNPq which aims to promote research related to the study of speech.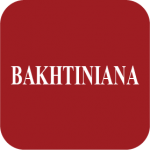 Learn more
PUC-SP Intercâmbio Journal
LAEL's journal which aims to promote the publication of works that address Applied Linguistics and Language Studies subjects.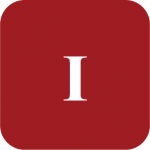 Learn more
CAPES Open Data
Digital library which unites and makes international scientific productions available for educational and research institutions in Brazil.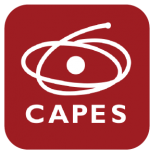 Access Theses
Learn more about the periodicals
SciELO Open Data
Digital open access library for Brazilian scientific periodicals digital publication.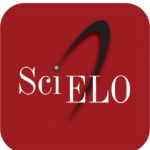 Access
Oasisbr Open Data Portal
It's a multidisciplinary search tool which allows open access to Brazilian scientific publications.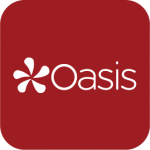 Visit
FAPESP Open Data
Virtual Library Webpage which unites information on scholarships and financial aid for different research fields supported by FAPESP in Open Data.
Access
TalkBank Open Data
TalkBank is a project organized by Brian MacWhinney, at Carnegie Mellon University, with the support and cooperation of numerous collaborators. TalkBank's goal is to promote research in human communication, with emphasis in spoken communication. Currently, Talkbank offers repositories in 14 research fields.
Access
Coletânea - Fonética Clínica : Interações
Esta obra traça um panorama detalhado da pesquisa inovadora realizada no âmbito do Grupo de Pesquisa em Estudos sobre a Fala (GeFALA) e  do Laboratório Integrado de Análise Acústica e Cognição (LIAAC) da PUCSP. Os autores exploram as várias facetas da Fonética Clínica, resultante da intersecção da Fonética com a clínica fonoaudiológica. Os trabalhos mostram como essa área lida com questões de fala, voz, motricidade orofacial, audição e disfagia, envolvendo inclusive sujeitos com deficiência auditiva e com sequelas de tratamento oncológico. A obra exibe os frutos de uma longa jornada de valorização da ciência, sempre apoiada no rigor acadêmico, na sólida formação e aperfeiçoamento de estudantes e pesquisadores. Os trabalhos são prova da importância fundamental do fomento à pesquisa, o qual torna possível a realização dos projetos que levam a descobertas que vão trazer melhor qualidade de vida para a população. O leitor vai encontrar trabalhos afinados com preocupações contemporâneas da ciência, como os Objetivos de Desenvolvimento Sustentável das Nações Unidas e a Ciência Aberta, os quais norteiam a missão e o plano estratégico do LAEL. Em um ambiente cada vez mais competitivo por recursos de pesquisa, devemos salientar a capacidade do grupo em conseguir apoio das agências de fomento e do Programa de Incentivo à Pesquisa (PIPeq), da PUCSP. O volume é testemunho do poder de redes de pesquisa entregarem à sociedade inovação, impacto e excelência.
Fonte de Financiamento: Plano de Incentivo à Pesquisa- PUC-SP; PIPEq - Publicação de Livros. 
Contato: zcamargo@pucsp.br
Baixe o Livro